Treatment through life-changing surgery
Pelvic organ prolapse (POP) is a common condition, usually caused by childbirth. While some women may be more susceptible to prolapse, the risks increase with each successive birth, as the pelvic floor muscles are stretched and sometimes torn.
For women in the US, POP can be diagnosed easily and treated early, ensuring good health outcomes for women. In its earliest stages, women may be unaware of the condition, with diagnoses resulting from a routine pap smear.
In Ethiopia, however, where women in rural areas have little access to healthcare, this condition can worsen over time if left untreated, resulting in Advanced Stage Pelvic Organ Prolapse.
What is Advanced Stage Pelvic Organ Prolapse?
Prolapse, in its basic form, is when a woman's pelvic floor muscles are weakened, due to stretching or tears, allowing the pelvic organs, such as the bladder, uterus, or rectum, to descend into the vaginal canal.
Advanced stage POP is when one or more of the pelvic organs protrude, causing significant discomfort, pain, and disruption in daily life. Women with this condition will require surgical treatment.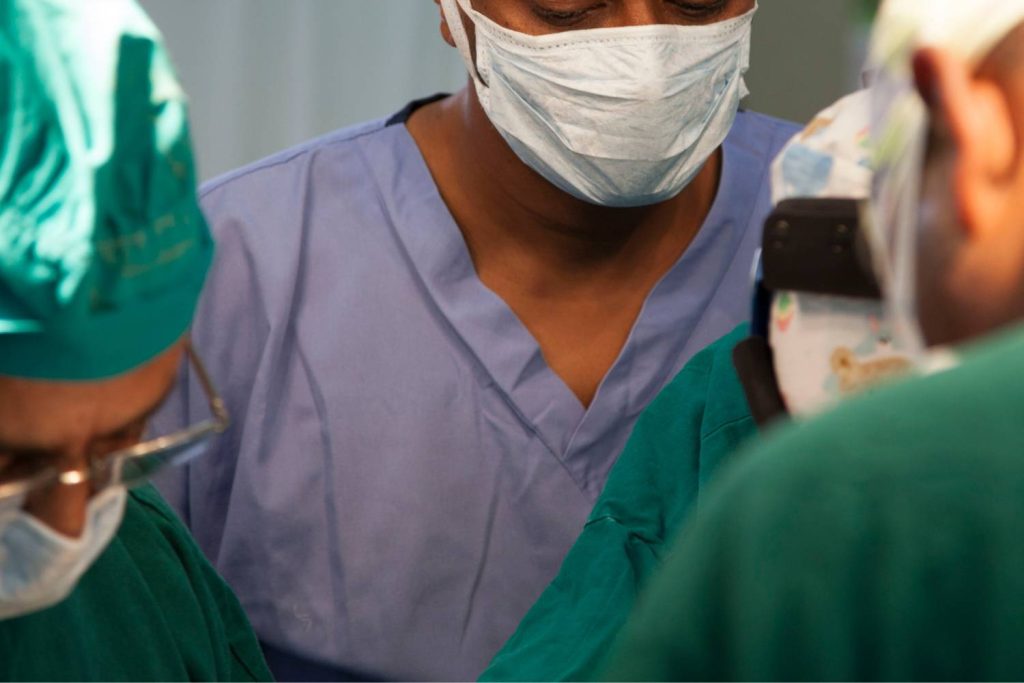 The challenges facing women in Ethiopia
Pelvic organ prolapse affects millions of women globally. In Ethiopia, however, studies find the prevalence of POP particularly high at 24%, or almost 1 in 4 women.
This can be attributed to a range of causes. In Ethiopia, women are more likely to give birth at an early age and also have high fertility rates. Childhood malnutrition, the challenge of accessing nearby healthcare services in rural areas, and women undertaking arduous physical work, particularly in agriculture, are also contributing factors.
Women presenting at hospitals often experience advanced stage POP and complications including infections and ulceration. Kidney obstruction and an inability to pass urine can result in damage to the kidneys if a prolapse is left untreated.
According to research, women may also be reluctant to seek help, due to their personal fear of disclosing the problem and potentially experiencing stigma or losing social value as a result.
How Hamlin is Helping
All six Hamlin Hospitals provide a range of gynecological treatments to women, including obstetric fistula and advanced POP surgery.
For women like Selenat, this has been life-changing. Selenat endured her condition for over two decades before finally being cured.
Many of the women benefiting from this life-altering treatment often lack the financial means to cover its cost. Their treatment is offered free, thanks to generous donors from around the world.