A debilitating and devastating childbirth injury
One of the worst things that can happen to a woman is an obstetric fistula, an internal injury caused by an unrelieved obstructed labor during childbirth. The definition of obstetric fistula is an internal injury in the form of a hole between the birth canal and the bladder and/or rectum. It leaves women leaking urine or feces, and sometimes both.
How does obstetric fistula occur?
The primary cause of obstetric fistula is when a woman experiences a prolonged, obstructed childbirth, and lacks access to emergency medical care. During this time, the mother's delicate tissues in the birth canal are destroyed while trying to give birth. Tragically, 93% of women who suffer an obstetric fistula will give birth to a stillborn baby, often after an agonizing obstructed labor that has lasted several days. It is estimated that up to 31,000 women are still living with untreated fistula injuries in Ethiopia. A further 1,000 women suffer new fistula injuries every year, due to a lack of access to quality healthcare. These terrible injuries leave women trapped in a life of pain, shame, and isolation. Help our team identify untreated obstetric fistula patients in isolated parts of Ethiopia.
How does obstetric fistula impact a woman's life?
Although the condition is almost entirely preventable, it is still a huge public health issue. Without a local understanding of the complication and its causes, a woman is frequently blamed for her condition.
Symptoms of an obstetric fistula are urinary and/or fecal incontinence that can lead to severe infections and ulcerations of the vaginal tract. Some patients suffer from paralysis caused by nerve damage.
Survivors are often subject to severe social stigma due to their smell, perceptions of uncleanliness, a mistaken assumption of venereal disease and, in some cases, infertility. Nearly all patients at the Addis Ababa Fistula Hospital report psychological issues associated with their condition. Many marriages do not survive, simply unable to cope with the ongoing physical and emotional health issues.
Survivors are ostracized by the community and left voiceless and alone - cut off from family, economic opportunity, and other avenues to leading a full, healthy, and happy life.
Ethiopian women are actively involved in all aspects of their society's life. Women are both producers and procreators and are active participants in the social, political, and cultural activities of their communities. This condition not only disables a woman in so many ways, the entire village feels the effects. Women with obstetric fistula are often outcast and therefore unproductive, which means their family and community suffer.
No woman should suffer the indignity of an obstetric fistula. Learn how Hamlin Fistula Ethiopia works to restore dignity of thousands of women.
Chaltu's Journey

One year ago, Chaltu wished for her life to end. Today, she feels reborn. Read her moving story, from experiencing the pain and isolation of obstetric fistula to regaining hope and healing at Hamlin Fistula Ethiopia. "You may think this is just a job, but for me and women like me, it is like a rebirth. Thank you for giving back my life again." - Chaltu
READ HER STORY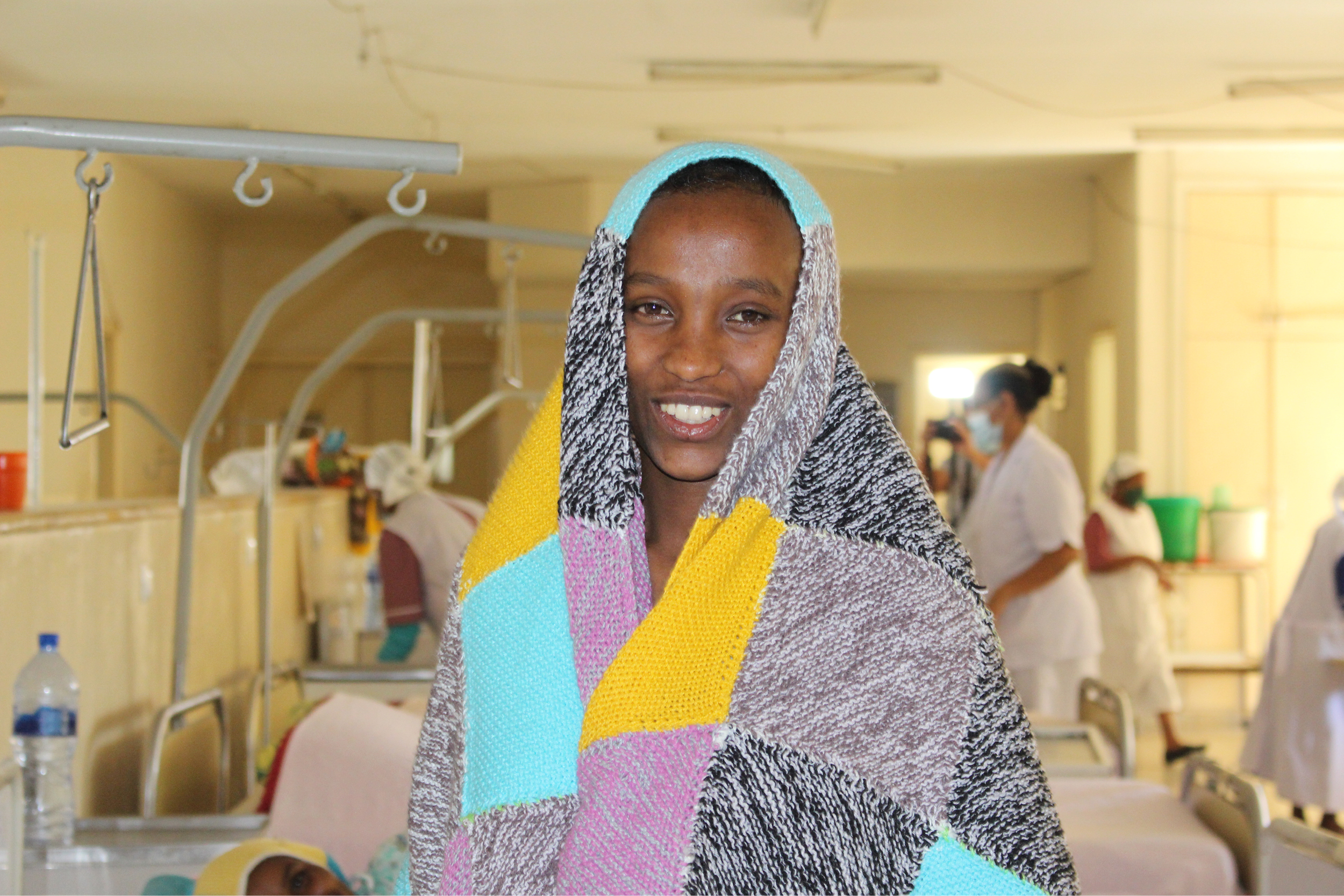 Can obstetric fistula be cured?
Yes. Obstetric fistula can be repaired with a single life-changing surgery performed by a skilled surgeon. Hamlin Fistula Ethiopia is globally renowned for its obstetric fistula treatment technique. The women who receive this life-changing care are often too poor to pay. Their treatment is offered free thanks to donors like you.
Can obstetric fistula be prevented?
In Western countries, like the United States and Canada, obstetric fistula is virtually a thing of the past because there is access to effective maternal healthcare. In countries like Ethiopia, 50% of births take place without a doctor or nurse present and more than 1,000 fistulas occur each year. With proper maternal healthcare, a well-trained midwife, and access to an emergency cesarean section, this horrific childbirth injury is entirely preventable. At the Hamlin College of Midwives, students from the rural areas of Ethiopia take part in training that helps them identify pregnancy complications and prevent obstetric fistula in the first place. When they graduate, these students return to serve in their villages and are often the only healthcare workers for hundreds of miles.
"I'm dry! I haven't leaked for six days! Before, I had lost hope. I was like a dead person. And now I've risen again!"
"All the staff have patiently given me motherly care. I have no words to thank them all."
"The treatment and improvement I am getting here has transformed my life to be more hopeful; I have started dreaming."
"At first they had restored the dignity I had lost for 15 years. Now they have enabled me to have a baby girl with motherly care that is even better than what I got from my family."
"It's like a rebirth for me. You brought me out of that dreadful injury, and now helped me to have my baby and brought back happiness."
"Having my condition treated was like a rebirth. Before, my life was not worth living. Now I am healed and I can live my life again."
Help finish what Catherine started
Make a tax deductible donation to help eradicate fistula. Forever.
Donate Now